October 2nd to 6th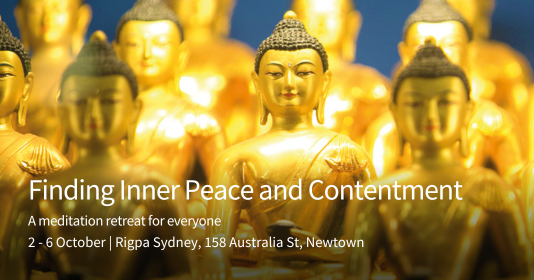 We invite you to spend five days immersing yourself in the Tibetan Buddhist wisdom tradition.
Join us in our Buddhist temple by the park to: 
establish or deepen your daily meditation practice

learn how to work with distractions and obstacles that may arise during your practice

hear, contemplate and meditate on the essence of the Buddha's teachings 

create space to experience genuine inner peace and contentment 

learn how to bring about lasting transformation in your life 
You will be supported by experienced meditation teachers Jan van der Breggan and Marianne Gizycki, and receive video teachings from Sogyal Rinpoche, a renowned master of the Tibetan Nyingma lineage and Dzogchen, or "Great Perfection", tradition. Through the Dzogchen approach, that cuts to the essence of Buddha's teachings, Rinpoche shows us who we really are: this unchanging, fundamental goodness or Buddha nature.
Each day will feature a rich yet spacious program of teachings, guided meditation, and time for reflection and discussion
We strongly encourage you to join us in person to get the most out of your retreat time, but an online option is available if you cannot get to Sydney.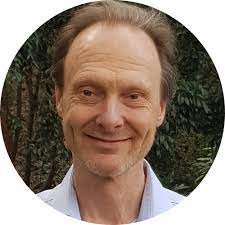 About Jan van der Breggen
Jan is a teacher in the Tibetan Buddhist tradition and a scholar of Buddhist philosophy. He began the path of meditation at 17 years old, touched by the tenderness of the human experience and filled with questions about what reality was all about. He soon encountered the writings of great masters from various traditions such as J Krishnamurti, Suzuki Roshi, Thich Nhat Hang and Sogyal Rinpoche. Thirty years later, Jan continues to be moved by the vast profundity of the Buddhist path and its vision of the inherent wisdom, loving kindness and strength that lies in the minds of each and everyone of us.
Last year, Jan was honours to be entrusted by Khenchen Namdrol Rinpoche and Mindroling Jetsun Khandro Rinpoche as one of the twenty-five worldwide Rigpa Senior teachers. In 2017, Jan was selected to be a participant in the Milinda program, a 10-year, international Buddhist teacher training program under the guidance of Dzongsar Khyentse Rinpoche.
Jan grew up in the Netherlands where he earned a Masters Degree in Historical Anthropology. He is fluent in English and Dutch. He lives in Brisbane where he works as a data analytics professional. Jan was instrumental in founding Rigpa Brisbane in 1999, where he has served as a Dharma instructor for over 20 years.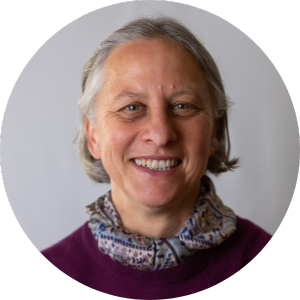 About Marianne Gizycki
Marianne Gizycki first met Sogyal Rinpoche in 1994. In the years since, she has also received teachings from Dzongsar Jamyang Khyentse Rinpoche, Dzigar Kongtrul Rinpoche, Ringu Tulku Rinpoche, Alan Wallace and Steven Goodman.
As an instructor at Rigpa Sydney, she has led courses on meditation, Buddhist philosophy and Ngondrö practice. Having worked as an economist, she has offered Tibetan Buddhist teachings and practices to Australian business and community leaders. She provides meditation sessions at a refuge house for women recovering from drug dependency.
Marianne spent ten years as Rigpa Australia's National Director - Teaching Services, assisting with the work of over one hundred course facilitators, designing courses and helping students undertaking their own personal retreats.
Her chief hobby is dog obedience and agility training.
Retreat Fees:
Rigpa Subscribers: $380
Rigpa Subscribers Concession: $200
General: $380
General Concession: $200
Student and 25 and younger $80
Benefactor: $500
Rigpa is a not-for-profit organisation. All proceeds from our courses go directly to covering the cost of running our centres. Rigpa's policy is that financial difficulties should not be an obstacle to attending our courses. If this is an issue for you, please contact us.
Continuing Professional Development
Continuing professional development (CPD) is how professionals maintain, improve and broaden their knowledge, expertise and competence, and develop the personal and professional qualities required throughout their professional lives. This course may be considered to be 30 hours of CPD for some professions. Please let us know if you would like Rigpa to provide you with a certificate as proof of attendance for your professional association.
When
2nd October, 2023 9:30 AM to 6th October, 2023 5:30 PM
Cost:
| | |
| --- | --- |
| Retreat Fee | |
| Standard | A$380.00 |
| Concession | A$200.00 |
| Young person under 26YO | A$80.00 |
| Benefactor | A$500.00 |
| Online Standard | A$380.00 |
| Online Concession | A$200.00 |
| Online Young person under 26 years of age | A$80.00 |